Skip to Main Content
It looks like you're using Internet Explorer 11 or older. This website works best with modern browsers such as the latest versions of Chrome, Firefox, Safari, and Edge. If you continue with this browser, you may see unexpected results.
Magazine of Albemarle County History
The magazine has published local history since 1940. Issues are available in Clemons Library in the reference section: F232.A3 M3.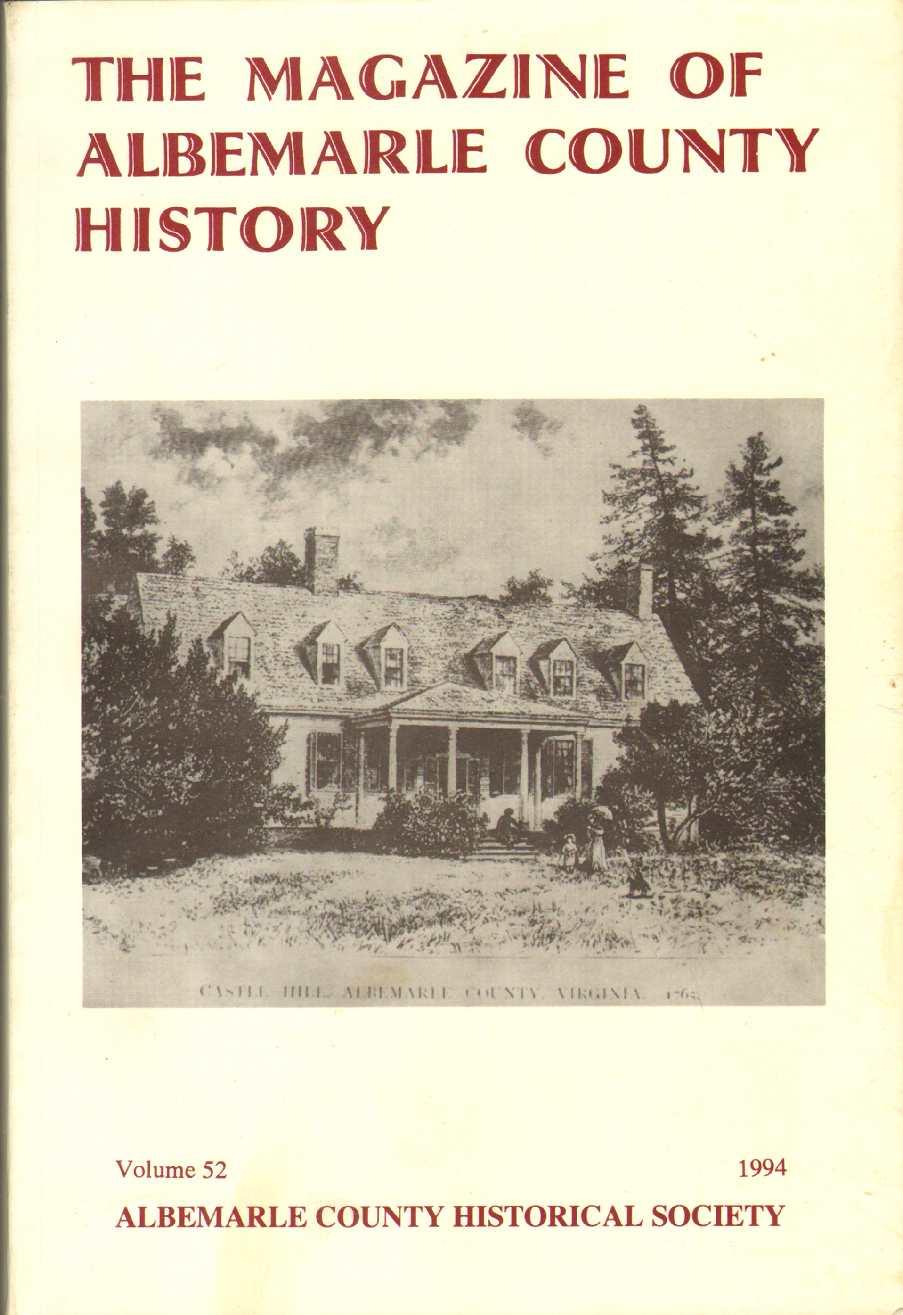 Issues from 2000- Present are searchable and available online HERE.
Research Librarian for Architecture
Rebecca Coleman
Building Research
Virtual Access to Deed Books

Login info is on Slack. The separately indexed Land Record Documents only go back to 1968.
Prior to that year one needs to look at the "Virtual Books" which take you all the way back to 1888 when the City was incorporated.
The user will need to change the "Office Type" from "Real Estate" to "Virtual Books" to see those documents.
Ancestry Library Edition

This link opens in a new window

Ancestry Library Edition is an academic version of ancestry.com. There are images of original documents and includes narratives, oral histories, indexes and abstracts to other resources. Over 30,000 Ancestry.com record collections and 11 billion records available to search. Record collections span the 1500s–2000s.
Holsinger Collection of Images

Photographs from a Charlottesville photography studio.

Sanborn Maps- Geocoded

Geocoded Sanborn maps from UVA's collections. 1886, 1891, 1896, 1907, 1920. Additional Sanborn maps available in other resources (see below).

Sanborn Maps at the Library of Congress

Includes the following years for Charlottesville: 1886, 1891, 1896, 1902, 1907, 1913, 1920. (Including indexes and keys)
Online Resources
Sanborn Maps, 1867-1970

This link opens in a new window

Includes *black and white* copies of the Sanborn maps for Charlottesville from 1886, 1891, 1896, 1902, 1907, 1913, 1920, 1929, and 1929-1950 (single volume with multi-year updates).