Skip to Main Content
It looks like you're using Internet Explorer 11 or older. This website works best with modern browsers such as the latest versions of Chrome, Firefox, Safari, and Edge. If you continue with this browser, you may see unexpected results.
Magazine of Albemarle County History
The magazine has published local history since 1940. Issues are available in Clemons Library in the reference section: F232.A3 M3.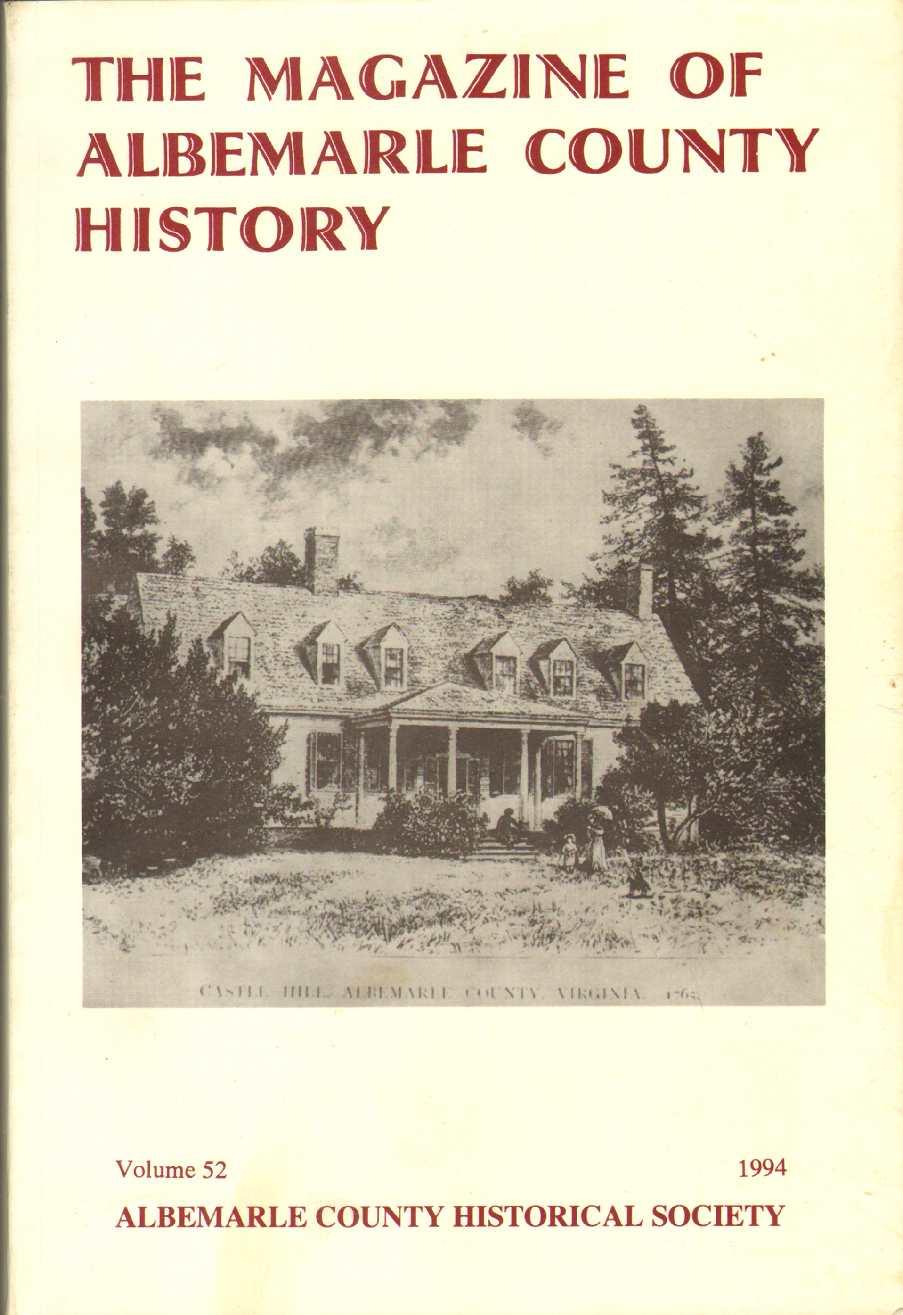 Issues from 2000- Present are searchable and available online HERE.
Subject Guide
Rebecca Coleman
Places to Visit
Though it can sometimes seem like everything is available online, historical research often involves visiting a number of institutions that may own photographs, manuscripts, rare books, and other unique materials related to your topic. Keep in mind that you will want to search not only for Birdwood, but for various people, events, and places associated with the Estate through time. It can be helpful to keep a running list of search terms you want to keep in mind. Also, try to think about who/what organization would have cared about the information you're seeking-- land information was recorded in tax records, property information was often recorded in wills, building changes are often indicated in account books (because of the material purchased). A good rule of thumb is to follow the money--historically, records were kept for purchases, sales, inheritance, taxes, etc, more than for any other reason.
Finding Primary Documents
Make use of finding aids where available, but remember that most primary resources are not cataloged in high detail. Try multiple search terms to find collections of papers, letters, etc. Family histories and travel accounts can provide information about historic people and places, as well... but they often require an investment of time to hunt and peck. Sometimes you'll end up empty handed... other times you'll hit the jackpot!
Daily Progress - Digital Edition (1892-1964)

The Daily Progress is Charlottesville's local paper. Currently the digital edition covers 1892 to 1964. It provides scans only, no full text searching. Offered by UVA and the Jefferson-Madison Regional Library.